Meet the Triangle Dentistry Team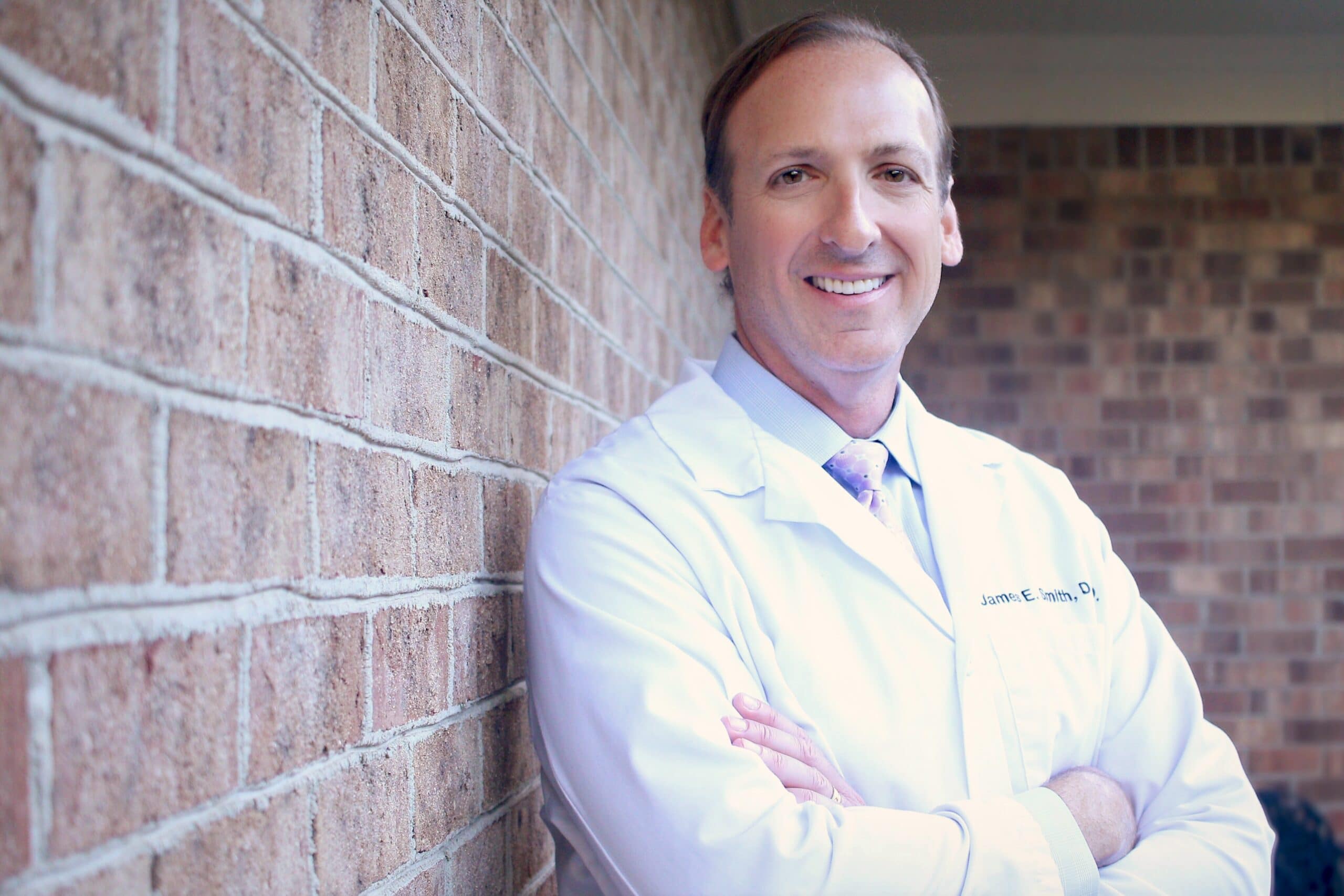 James E. Smith, DMD
Dr. Smith is a native of Natchez, Mississippi, and received his Bachelor's Degree and Doctorate from the University of Mississippi.
After graduation, Dr. Smith accepted a residency position at the University of North Carolina Hospital in Chapel Hill, where he received advanced training in general dentistry and hospital dentistry. He served as Chief Resident in the Division of Oral Medicine in 1994 and was responsible for both inpatient and outpatient care.
As a student and resident, Dr. Smith was involved with various research topics in the area of dental materials. He has presented his work at regional and national meetings and holds several publications and abstracts. In recognition of his work, Dr. Smith received a 1993 Award in Research Achievement from Quintessence magazine.
Dr. Smith is a member of the American Dental Association, North Carolina Dental Society, and Raleigh-Wake County Dental Society.  He is a past President of the North Carolina Academy of General Dentistry and currently serves as an examiner for the Council of Interstate Testing Agencies.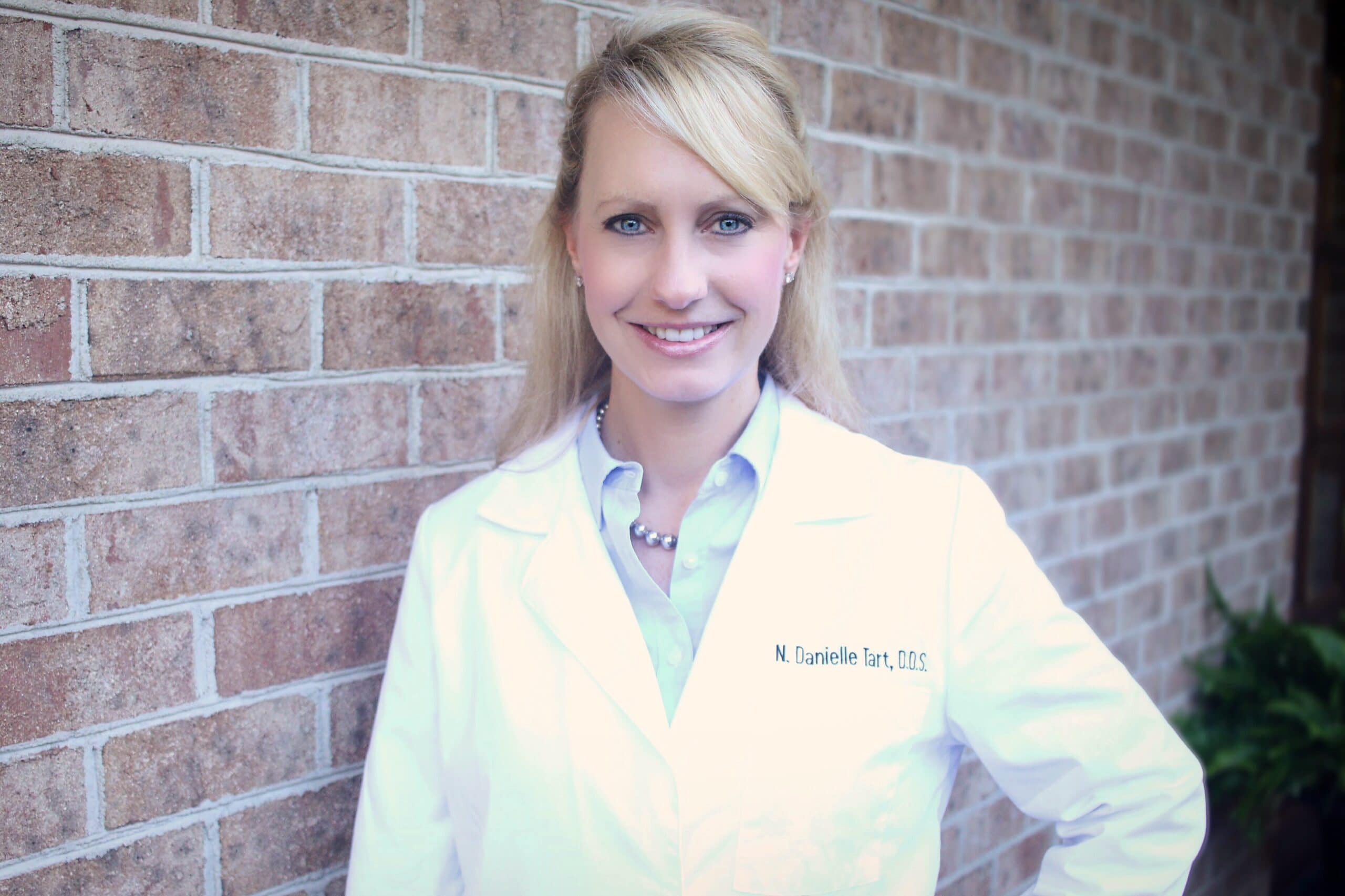 N. Danielle Tart, DDS
Dr. Tart is a native of our state. She attended the University of North Carolina at Chapel Hill and graduated with a Bachelor's Degree in Dental Hygiene in 1998. She received her DDS degree in 2003 and graduated with distinction.
As a student, Dr. Tart was involved in organized dentistry and dental research. She was president of the student governing body, as well as vice-president of her class. Dr. Tart is currently active in the American Dental Association and the Academy of General Dentistry. She has served as editor, membership chair, district representative and vice-president of the NCAGD.
Her past research focused on esthetic bleaching and the treatment of dental unit waterlines. She has presented her research nationwide with the International Association of Dental Research, American Dental Association, and local dental schools. Dr. Tart was honored with both the Turner Award and ADA/Dentsply Award in recognition of her work and has been published numerous times. 
Dr. Tart has always enjoyed community service. She has practiced dentistry in Mexico and Germany.  She is an adjunct assistant professor at the UNC School of Dentistry.  During Dental Health Education Month, she teaches preschool students the fundamentals of oral care.  Dr. Tart also supports the arts. She is a former artistic director and board member of the Dance Theater of Fayetteville and she is now "Official Dentist of Carolina Ballet".
In 2005, Dr. Tart became a partner of Triangle Dentistry. She has formed lasting relationships with her patients and takes pride in their oral health.  Her long-term goal for the practice is to provide excellent clinical care and outstanding service.  Dr. Tart resides in Wake Forest with her husband and two children.
Dr. Tina Murray, DDS
Dr. Murray was born and raised in Wake Forest, NC and currently resides in the North Hills area with her husband and rescue dog, Luna. She attended Wake Forest University, studying Biology and Chemistry. After graduation, she stayed in Winston-Salem for an additional year to pursue a Masters of Science in Business Management through Wake Forest's Graduate Business School. 
With her sights firmly set on a career in dentistry, Dr. Murray then pursued her DDS at UNC's School of Dentistry in Chapel Hill, NC.
As a student, Dr. Murray was involved in organized dentistry and several volunteer organizations, serving as philanthropy chair for UNC's chapter of Student Entrepreneurs in Dentistry.  She is currently an active member of the American Dental Association and the North Carolina Dental Society. Fascinated by all aspects of dentistry, she enjoys helping people of all ages maximize their oral health and realize the potential in their smile.
Dr. Murray has a strong focus on patient education, and prides herself on the ability to empower her patients and equip them with the skills needed to maintain optimum health.
Dr. Murray is a passionate lifelong learner and enjoys pursuing continuing education opportunities whenever possible. When not traveling for educational opportunities, Dr. Murray enjoys cooking and spending time with friends and family.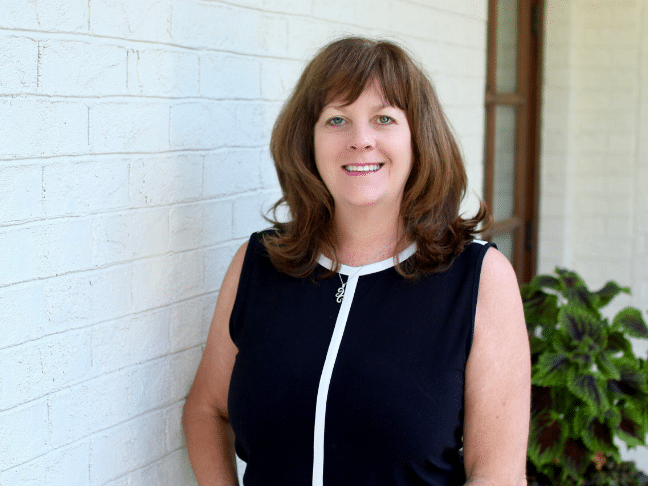 I am orginally from upstate New York and have been in North Carolina for 26 years. My husband and I have three grown children and are expecting our first grandchild! We live in Raleigh with our mastiff Harley and our cat Delilah. We love to entertain our friends and family and always have an open door policy. In my spare time I love to read, cook and garden. I have been in dentistry since 1998 and feel very excited to be working with such a wonderful, passionate and patient-orientated group of people.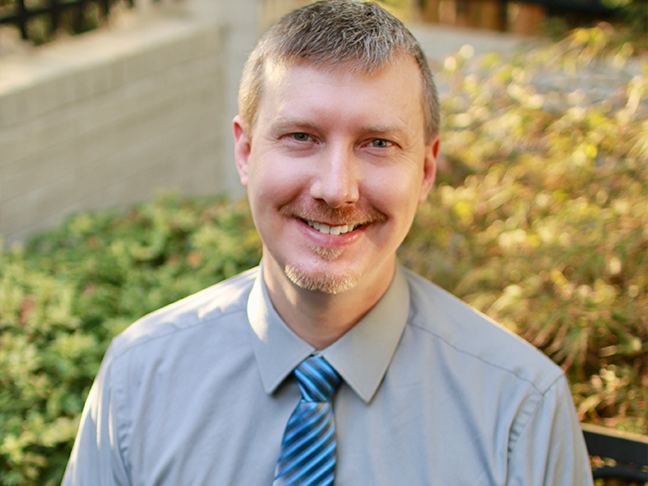 Michael
Insurance Coordinator
I attended Appalachian State University studying Exercise Physiology and have maintained my North Carolina Massage Therapy License since 2003. I joined Triangle Dentistry in 2010 as Insurance Coordinator and in 2015 expanded my role to Insurance and Financial Coordinator. I enjoy helping our patients get the most from their benefits and working with them to find solutions and ensure they get the care they deserve. In my spare time I enjoy the outdoors, cooking and traveling to new places.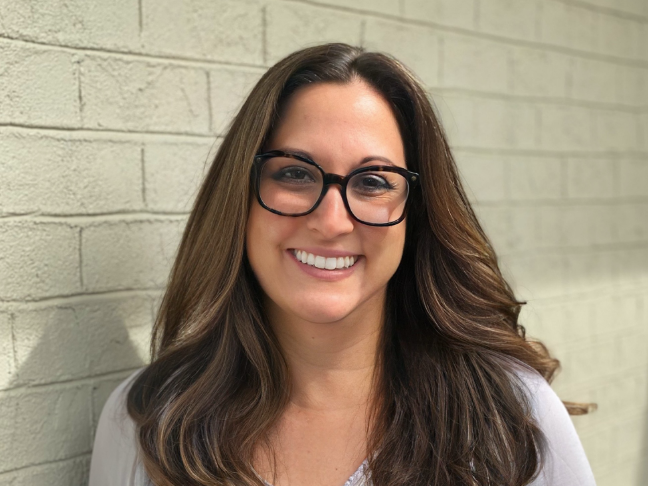 I'm originally from the Bay Area in sunny California, but I have called Raleigh my home for the last ten years. In my free time I love spending time with my husband and two amazing kids. We are huge Disney fans and enjoy traveling. I am excited to be a part of such an incredible dental practice and I look forward to meeting you.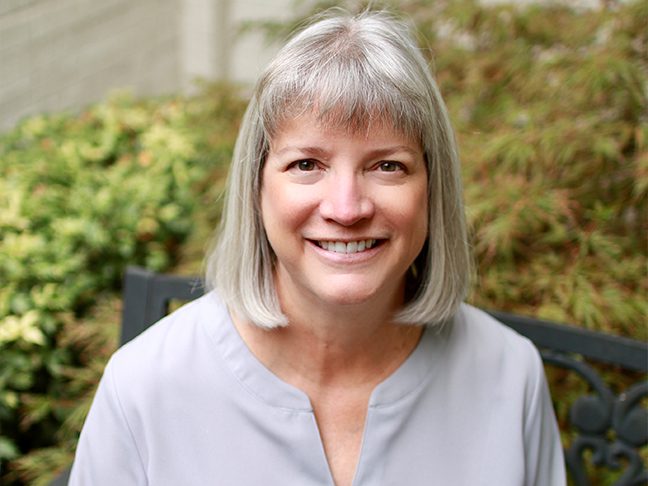 After eight years in orthodontics I joined the team in 1990. Working in the dental field encompasses the whole body, not just teeth, and that's what makes it intriguing. Most of my weekends are spent between the mountains or the beach for fun & relaxation.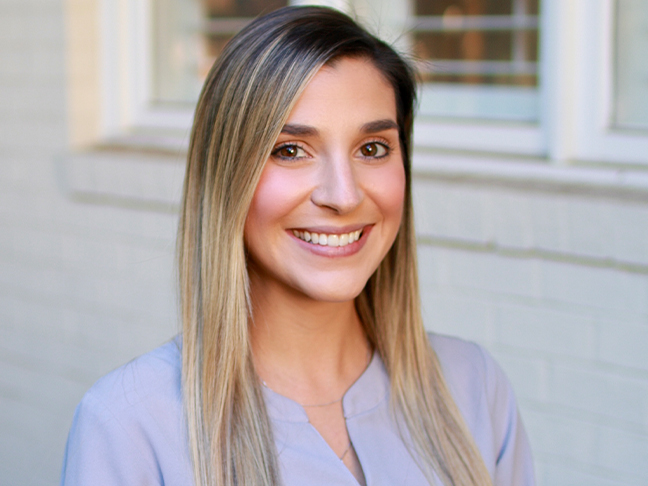 I am originally from Raleigh but have recently moved back from Seattle, Washington. After attending Everest College in 2017 to achieve a degree as an RDA, I've been in the clinical area of dentistry and am currently a patient care coordinator. I've recently started with Triangle Dentistry but I'm so excited for such a wonderful opportunity to join this amazing team! During the weekends I spend my time catching up on documentaries and enjoying a glass of red wine!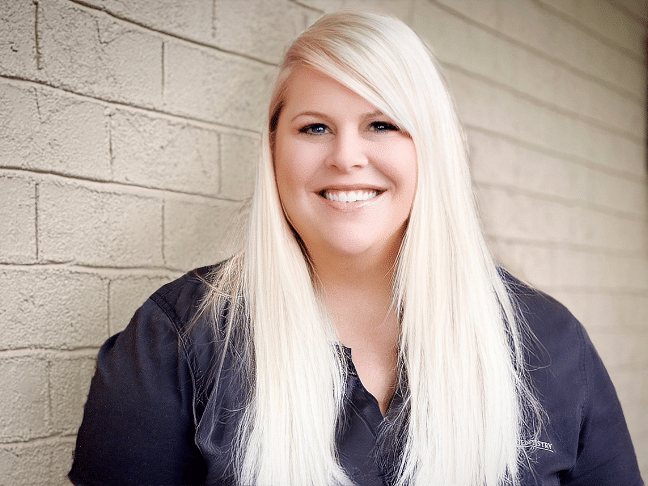 I have been a team member since 2007. I enjoy helping others achieve their best smile. I am originally from Ohio and have lived in North Carolina for over 20 years. In my spare time I enjoy going to beach with my friends and family.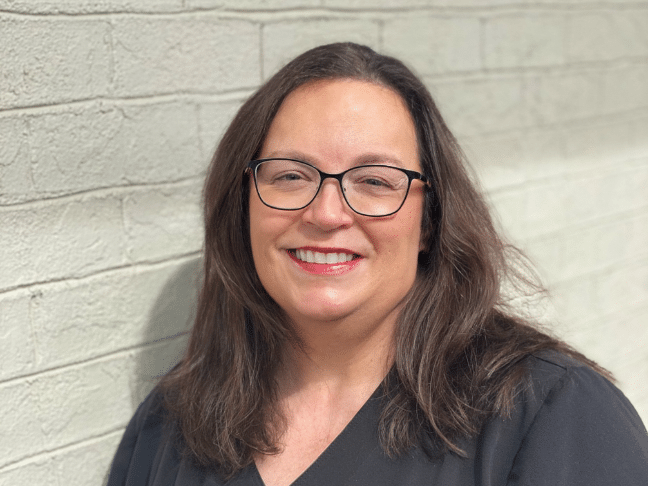 I graduated from Fayetteville Community College in 1987. I have been employed at Triangle Dentistry since January, 2011. I enjoy being a dental assistant and love helping patients with their dental needs. I was also a nurse in high school, and have experience in aviation. I have been married since 1982 to a wonderful man. I have two great children and two grandchildren; I enjoy spending time with them. I love to take vacations to the beach with my family.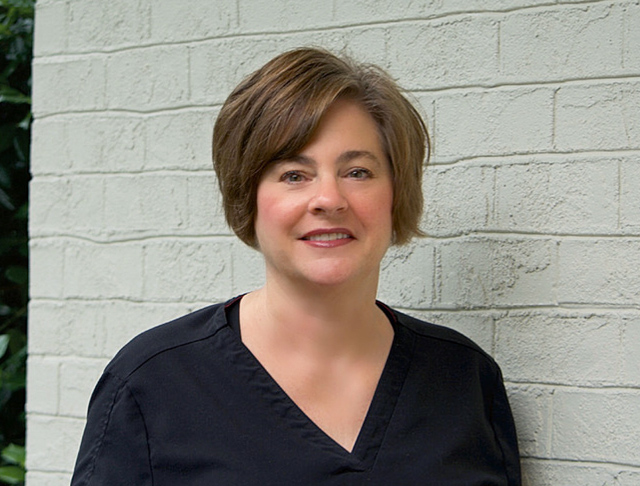 I am originally from Sarnia, Ontario, Canada and have lived in the Raleigh area since 1995. I began my career in dentistry because I wanted to care for people while having the flexibility to raise a family. I've been in dentistry for almost 30 years. In my spare time I enjoy spending time with my family and friends. I feel privileged to be a part of the Triangle Dentistry team.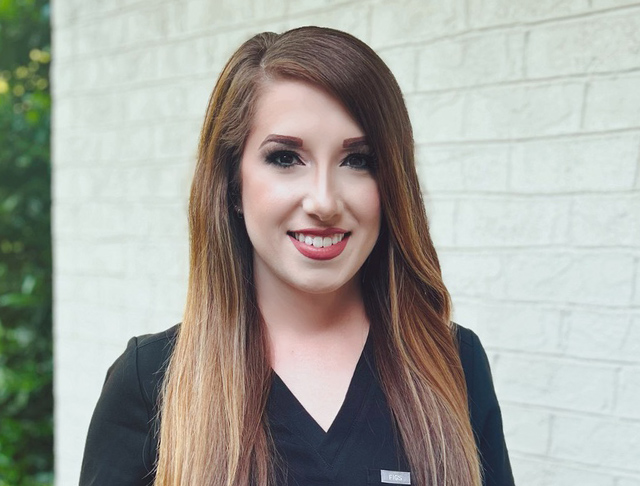 I am a North Carolina native and have been in dentistry for 10 years. I truly enjoy working in the dental field. In my free time, I love being with my daughter, riding horses, and spending time with my friends. I am honored to be a part of the Triangle Dentistry family.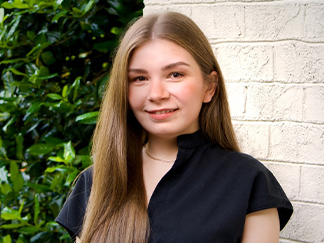 I was born and raised in North Carolina. When I'm not at work I enjoy spending time with my friends and family. After college I began working in childcare then took a step into dentistry and knew that was my calling. I love working directly with patients and know that my compassionate, nurturing personality will help comfort nervous patients.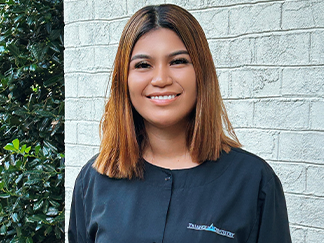 I am originally from Victorville, California and have lived in Raleigh for 10 years. Outside of work, I like to watch movies and spend time outside with my dog. I chose a career in dentistry in order to help others and see their smiles and faces light up!
I graduated dental hygiene school from Wake Technical Community College and ever since I've been passionate about patient education. I am originally from Bedford, Virginia and have lived in the Triangle since 2008. I enjoy spending my free time with my family and friends, and spoiling my son.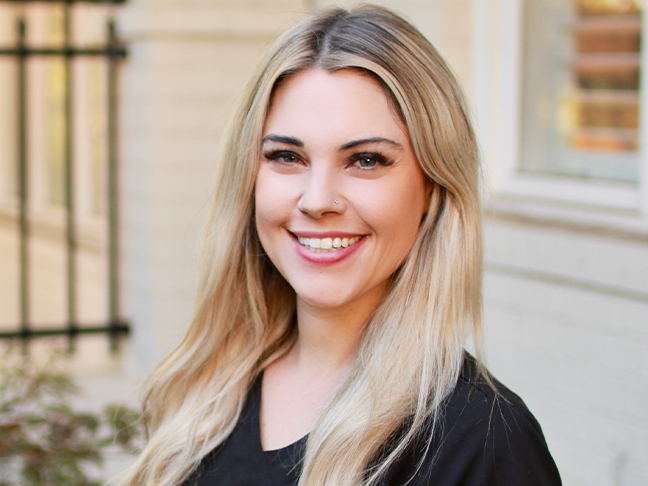 I previously worked as a dental assistant and was a cheerleader for the hockey team Carolina Thunderbirds before obtaining my degree in dental hygiene. I am a proud army wife and a mom of two. I enjoy spending time camping in the mountains and being at the beach. In my spare time, I love to try new restaurants and listen to live music. I look forward to seeing you at your next appointment!