Sharing Smiles Scholarship
What is Sharing Smiles?
In 2018, Dr. Smith and Dr. Tart published the book Sharing Smiles: Our Approach to Patient-Centric Care. Sharing Smiles talks about the patient-centric care approach that is practiced at Triangle Dentistry, and how this sets them apart from other providers. The book also discusses: "Dentistry from the Heart", how to care for your smile during every stage of your life, how consistent oral care improves your overall health, the real costs of not seeing your dentist, and more.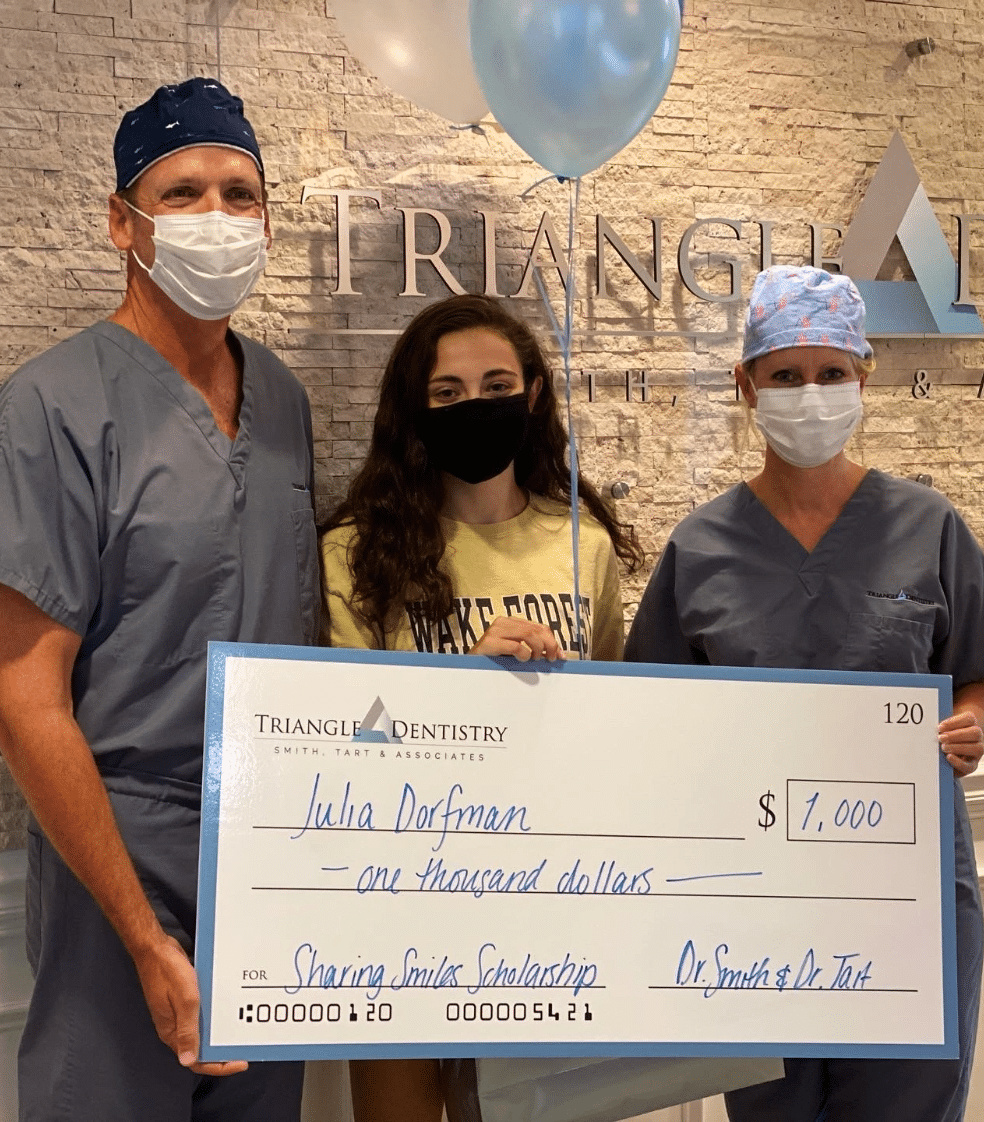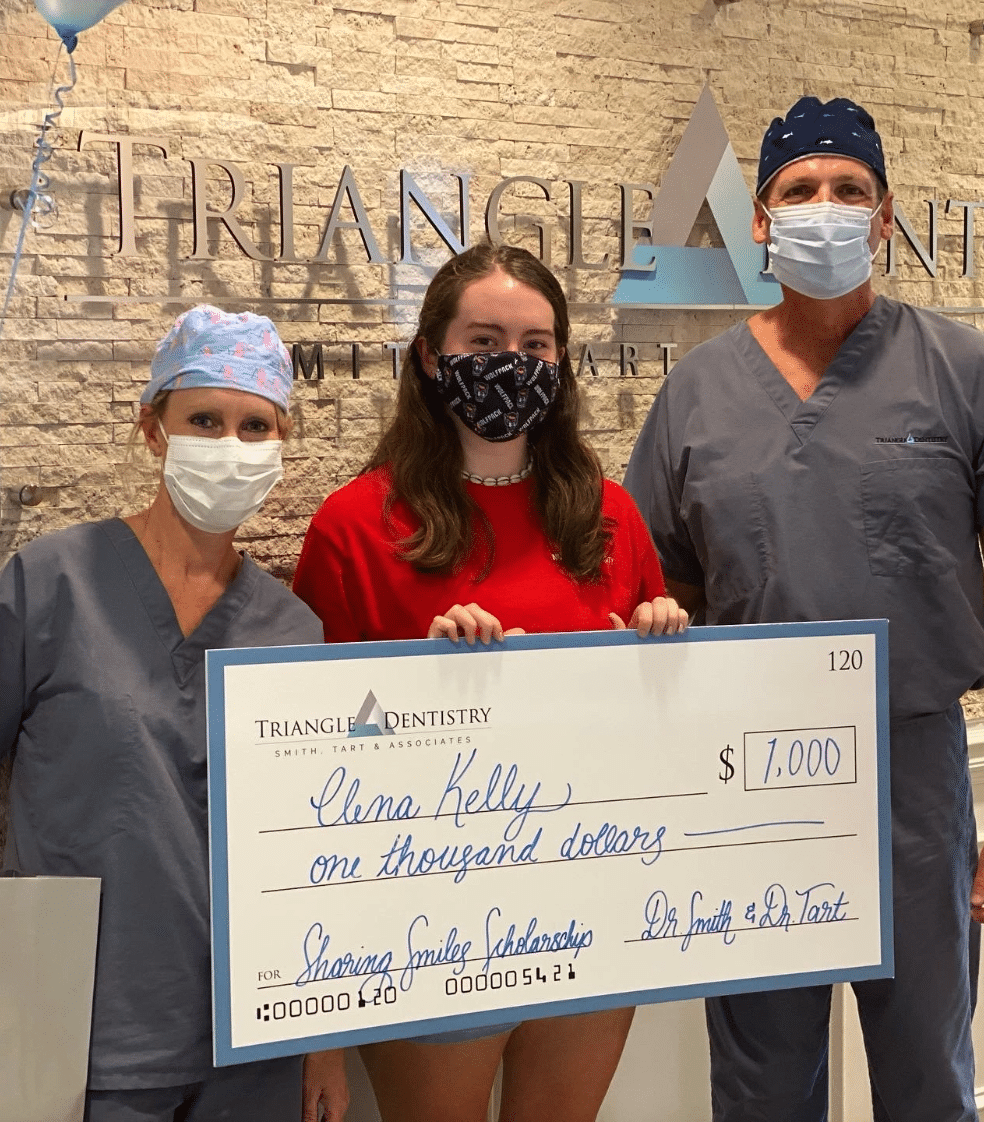 How to apply
Triangle Dentistry is proud to create healthy, vibrant smiles. While we have always prioritized the safety and comfort of our patients as well as our team members, patient education is integral for overall wellness. At Triangle Dentistry we understand the value of a strong education. That is why we offer an Annual $1000 Scholarship to a lucky high school student to apply towards their first year of tuition. Why not you?